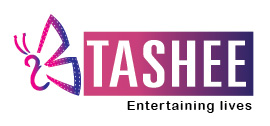 Entertainment - Tashee
Tashee Group has also forayed into the entertainment industry. The team is primarily engaged in film processing, exhibition, production and related services. The Group started as a stage producer and produced many play like "Sab se sasta gosht" "Bakri", "Jaane bhi do Yaaro" and "Khasmanu Khani" these venture have enjoyed unprecedented success. In 2009, the company shifted its focus from stage play production to Film / T.V Production. The Company is registered with the Indian Motion Pictures Associations Mumbai and Society of Television Producers of Southern India, Chennai.
Tashee entertainment produced its first T.V Show named "MANO YA NA MANO" in collaboration with Mr. Siddhartha Kak. MANO YA NA MANO had a successful run on Star One. It is also responsible for the production of a Tamil movie "Kadhal Kalvam" that will be released shortly. Till date they have financed and produced film like Bheroba, Devyani Ravvi, Nachh Party. Further, they have produced Aggiravva in Tamil and Telugu. It has tied up with one of the biggest studio in India and overseas for distribution, media planning and theatrical chain. The company is operating from different offices in Delhi, Mumbai, Kolkata, Hyderabad and West Anna Nagar-Chennai.