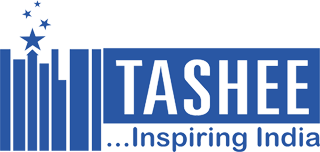 Commercial-1 Sector-68, Gurugram
Real Estate is all about location, compilation, delivery and management. By virtue of vision, this rare parcel of land on which "Tashee" is located falls in the heart of South Gurugram which is set to witness the most Elite and Modern development of entire North India. Being right on the second widest road of Gurugram, next to the NH-8. The Sohna Road, a six lane expressway, is tipped to be a Traffic free zone which shall ease the drive to Tashee. Furthermore, Sohna Road already boast of luxury Residential, IT Parks, SEZs, Hotels an International Schools which makes it the place to be. With the expanding Gurugram, Sohna Road has also become the center of the city which is further growing towards the Sohna City, the Greater Gurugram in making. The project is situated in the hub of world class residential & commercial developments which is undoubtedly a no matchlocation to host such a lush green High Street luxury market area.
The 5 acres plot will have a mix of retail shops and studio service apartments.