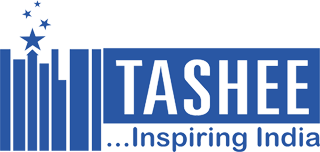 Mega Township, Amritsar, Punjab
The biggest project with TASHEE as of now is in the outskirts of Amritsar, on the so important Amritsar Jallandhar road in the vicinity of DPS. The sprawling 220 acres plot will have a township including group housing, plotting, commercial, educational institutions and commercial centre. The parcel of land situated in village Manawala has good visibility from the highway. Village Manawala is located on NH1 (GT Road). Parcel of land situated in this village has access through NH1. Thus, entire parcel has accessibility through NH1.
Dream City NXT is a unique gated residential community, where you will meet ingenuity at every turn, on a walk amidst verdant landscape of themed gardens and green piazzas, with your children happily paying in vehicle free walkways and courtyards. At the state-of-the-art club house. And in various modern amenities that rise your lifestyle above the country.
Grand landscaped entrance drive from main G.T. Road
Impressive entrance gate
Club house
Commercial development
Retail offices
Group Housing
Independent floors
Villas
Plot ranging between 125 sq. yds. And 500 sq. yds