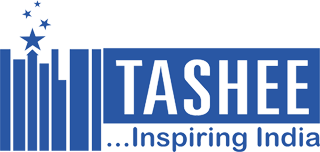 Real Estate - Tashee
Tashee Group one of the most preferred real estate brands spread across high-end commercial complexes, residential developments, retail spaces, office, Mega Township etc since its inception in 2004 headquarter in Delhi, believed that there is only one mantra for success: Quality. This philosophy united with uncompromising values, customer-centricity, robust engineering, and transparency in business operations, has placed it among the leading real estate players in the country today.
With a dream to deliver pioneering and quality real estate solutions, the group has acquired a land bank of more than 400 acres across India and is in process of acquiring additional 200 acres of land in Gurgaon.
Moreover the Group is also focused on developing quality real estate projects and is currently managing development of close to 11 million Square feet of residential and office space projects in major locations of the National Capital Region of India. In 2010, Tashee flagship companies are in the process of developing of over 91 acres of prime land in the new sectors of Gurgaon which are in prime location.
Tashee Group are in the verge of introducing real estate projects with unique propositions in group housing, 100% customisable apartments with personal floors and mega Township soon. Tashee group has forayed into every opportunity that came in its way. With a promise of delivering and establishing its footholds in Delhi NCR region the company is planning to launch their upcoming projects in Gurgaon, Faridabad and Amritsar.
The Company's mission as a real estate company is to develop and deliver unique, integrated lifestyle and work place environments through its focus on high quality architecture, strong project execution and our customer-centric approach. It aims to develop integrated master planned communities' which comprise residential projects along with security system, Exclusive Club House, Indoor and Outdoor sports Activities, Convenience and many other special features required for day to day activities.